"Won't you light my candle?"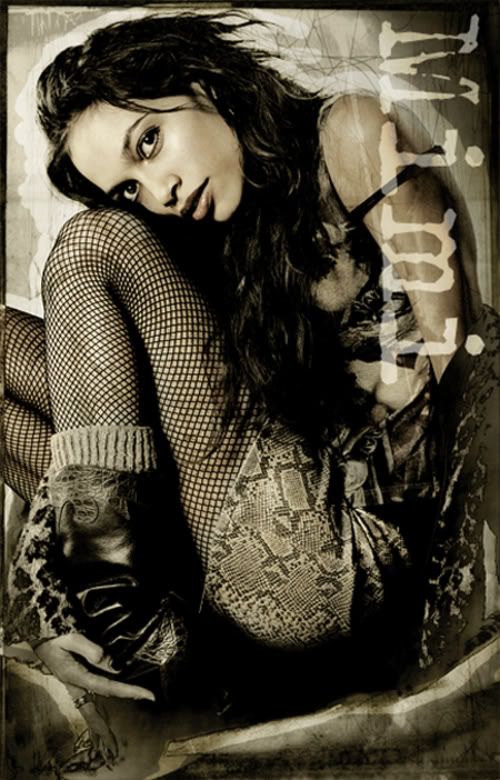 Mimi Marquez is a character in the musical RENT played by Daphne Rubin-Vega and in the movie, Rosario Dawson. Apparently Vanessa Hudgens has also played this character ((most of the photos are of her!)). I love the character to bits!
Unfortunately i can find this sepia-toned photo of the above outfit. She's wearing a snake-print pvc mini skirt over fishnet stockings. She's wearing thick work/army socks underneath her shin-high boots. Can't really tell if the boots are flat or have a heel.
She's wearing a black satiny camisole with a leopard-prind cardigan over the top.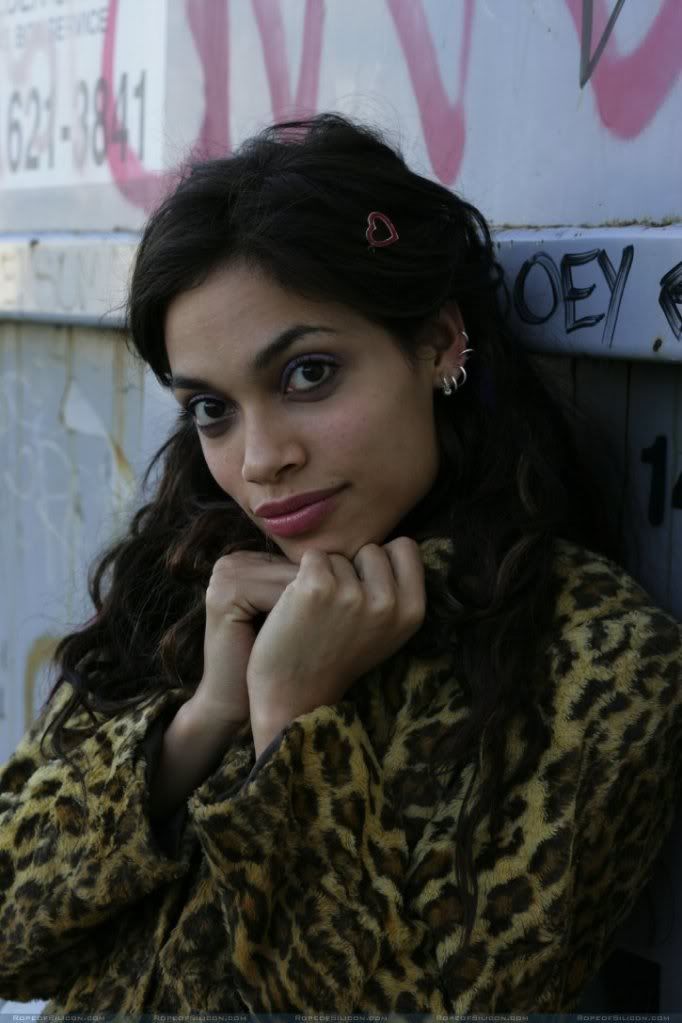 Edited To Add:: Yey! Look what I found! It's obviously a faux-fur leopard print jacket
she wears over the top.
I can only find good photos of only one of Mimi's outfits, but I'll look harder later for some additional ones!
Mimi wears leopard-print knee-high boots. Shehas amazing light blue spandex/lycra leggings with a black waistband. Around her knees she wears black knee-pads, only small ones. I think that is a super cute fashion statement! Although I couldn't get away with that with my hug derby kneepads...
Mimi's wearing a really cropped singlet top out of a metallic greyish-black. It's all ripped up. Underneath she wears a black bra, and a black mesh strappy top.
The elastic under her bust says 10-93 CHECK MY FREQCY which is actually 'frequency' it's just where the seam is. The elastic seems to be seperate to the shirt? Well at least in the back it has come away from it in the photo below
Bah such a cute pic! I want to look that sexy when I kiss my man!
Lol she looks so sleazy in this photo...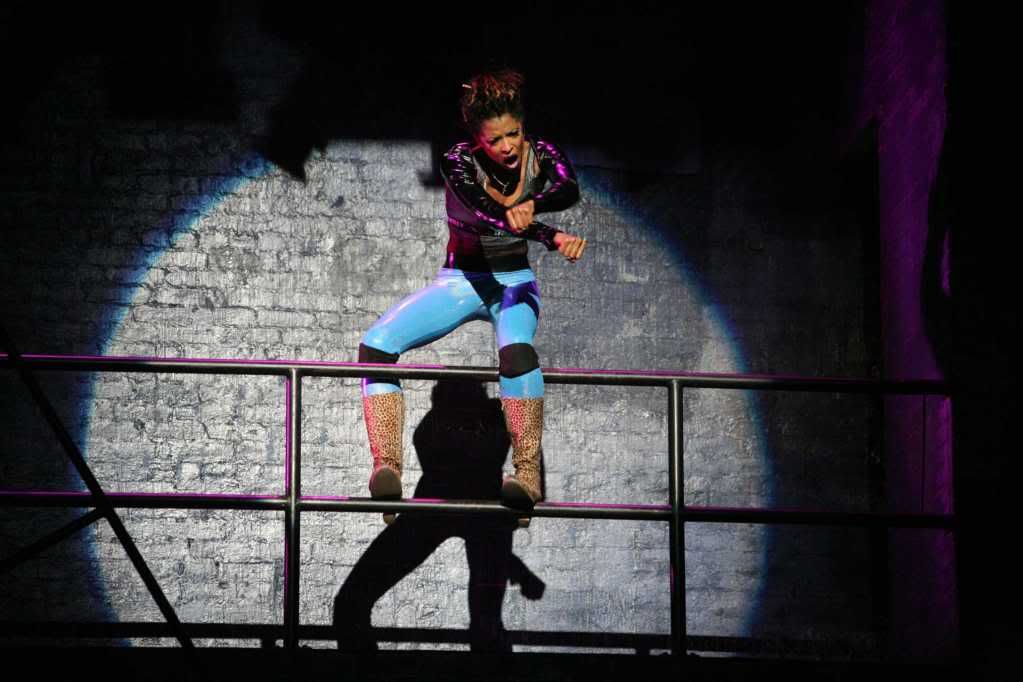 Over the top she wears a black pvc shrug. It's basically sleeves with a back. Super easy and super cute!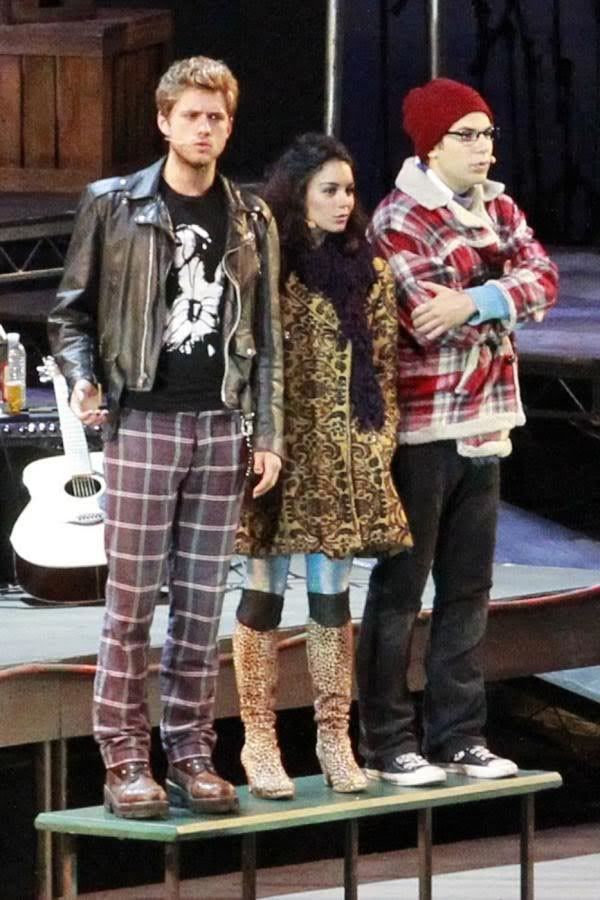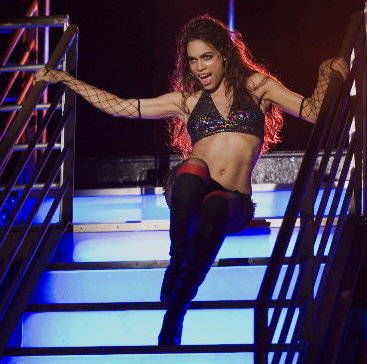 In this outfit, Mimi has fishnet gloves, knee-high black boots and a dark grey pvc halterneck bra.
PhotoSources - Google Images
requested by Emmaline Rainbobulous