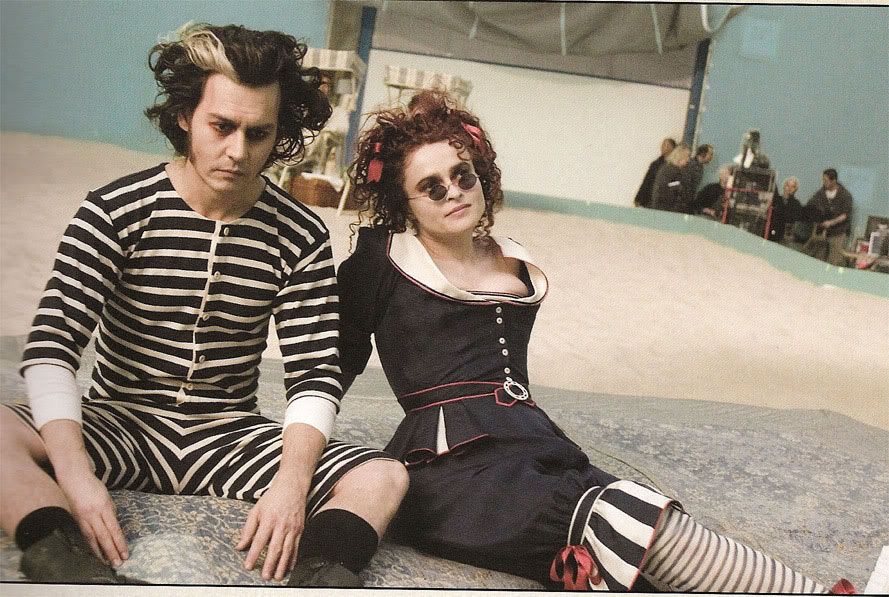 I loved the By The Sea song in Sweeney Todd, especially their cute little beach outfits!
The costumes for the entire movie were done by the amazing Colleen Atwood, who does alot of tim Burton films. I love her so much, she's such an inspiration!
Mrs. Lovett's adorable litlte outfit consists of a blouse and some long bloomers. The top has almost a revere collar, with a red and white striped band across the bust for modesty. The collar has a thin red ribbon around the edge as a trim. It is button up blouse, with a peplum. The peplum has really big navy and white stripes, it's ruffled so that the navy is shown, and the white is in between the folds. The peplum is also trimmed with red ribbon. The blouse is cinched with a matching belt, trimmed in red and with a white buckle.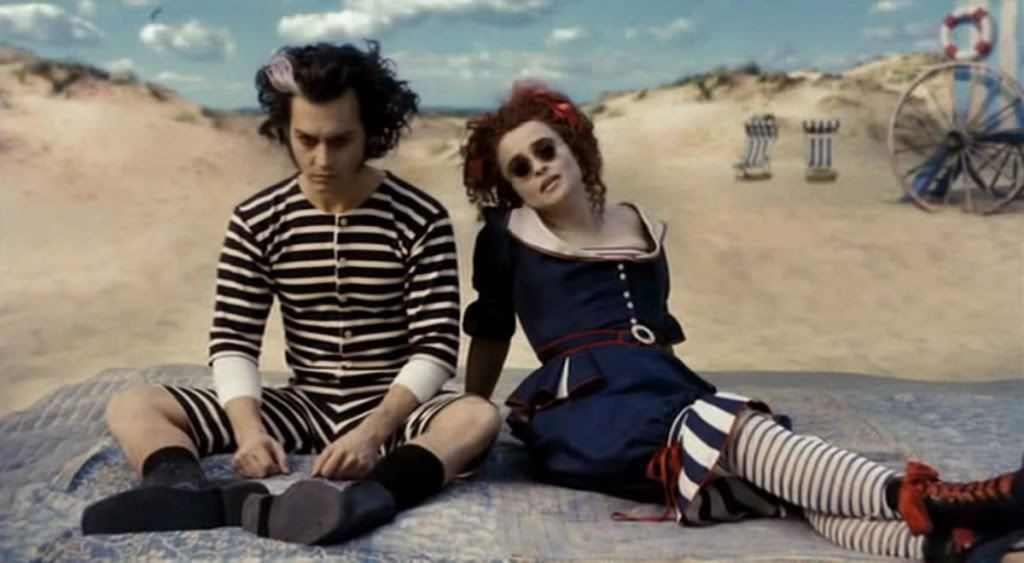 The bloomers come down to her knees and are cinched ajust above the knee with white piping and red ribbon bows. There is a little flounce of navy and white striped fabric around the knee.
Here is the sketch Colleen Atwood did for Mrs. Lovett's beach costume! Yey!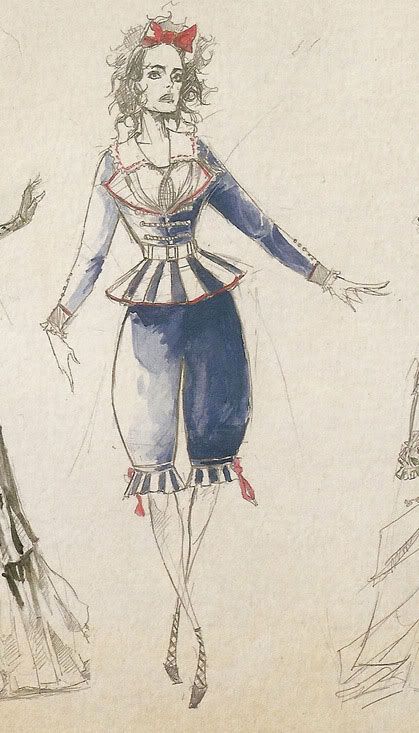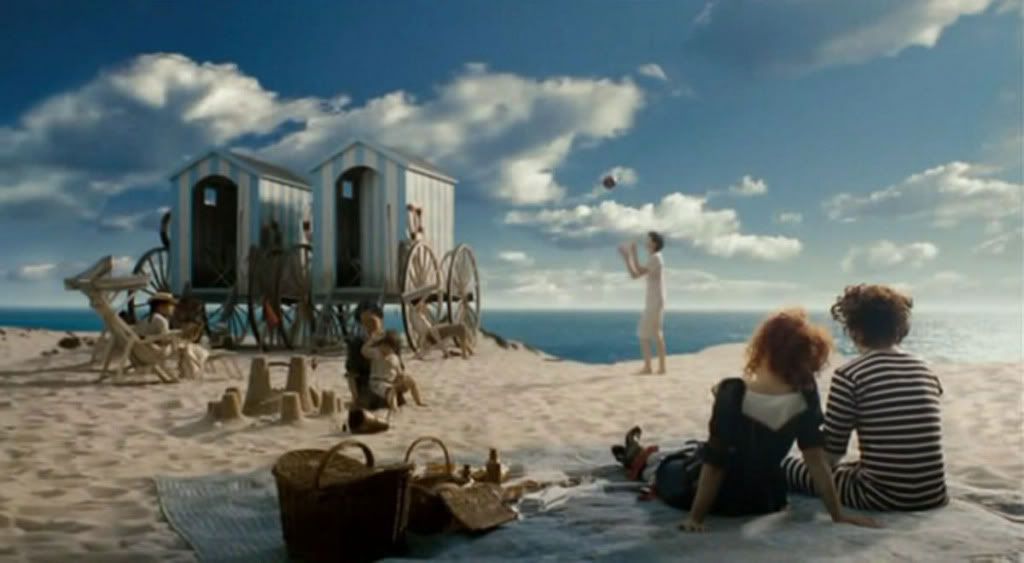 The back is REALLY hard to zoom in on, but I'd say by the sketch as well, that white section at the back is a shaped sailor-collar.
I'd say the entire outfit of Mrs. Lovett's would be made out of cotton drill. Well if
I
were to recreate it that would be the easiest and cheapest option!
The Little Things
Mrs. Lovett has red ribbons in her hair and little black circular sunglasses.
She wears thin-striped navy and white stockings teamed with navy ankle boots that have red laces.