Hi guys, long time no posty! My bad! I promise I will be more than making up for it in the next few weeks!
In 23 days is
Supanova
! It's our first time, but I'm very excited because we have an entire gang coming! Of course guess who is making costumes for one and all? Little me! I completely forgot it was coming up so soon, I've been distracted with helping design the wedding dresses of not only my baby sister but also my best friend. Both are getting married this year! Hurray!
I thought I'd do an intro post of all the costumes that I will be making! Then I'll break them down and kinda brainstorm on how I'll make them, then the next few days you'll get loads of pics and how-tos! HURRAY
I touched on this briefly a few months ago on
Max California
, but this is the costume blog so this is where all the action will be! I'll save all the massive introduction and explanations of each character for later posts, but here we go. Are you ready?
First of all let's start with what Mr. California will be wearing! He wanted to go as Green Lantern so badly, but refused the idea of wearing lycra. Well there isn't much else you can make a superhero suit out of that will work okay, so we decided to think of someone else. That someone else is someone very close to my heart. Okay that wasn't a very good clue since I have a LOT of superhero and villainous boys close to my heart.
My husband is going as Red Hood//Jason Todd!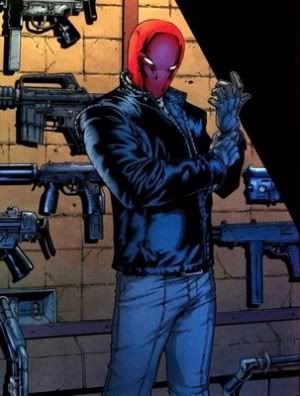 Yummy.
I will be going as Harley Quinn!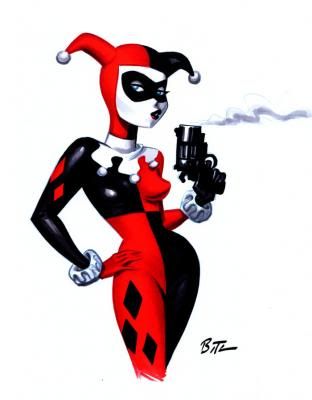 Hiyer Puddin!
It took me a while to figure out what my son should go as. I wanted Darth Vader or a Storm Trooper but there is no way in hell my 2 year old will wear a helmet or a hat for that matter for an entire day, so that was out. I thought along the lines of Justice League since our costumes are from that. Green Arrow would be cute, but he wouldn't wear the hat. The Flash would be PERFECT but yeh, no hood for this kid. Tim wanted him to be Thor Odinson from the Marvel Universe but again, no hat no play. So it is still a toss up between Nightwing, who I love to pieces
Dick Grayson//Nightwing
Or Aquaman which would be great because he's a little blonde. And I won't have to try and draw a mask on his face. Everyone hates Aquaman though, which makes me sad because I love him loads! He's great! [I can hear Em's voice in my head now. No Max, No. Aquaman is not cool. WELL YOU ARE WRONG EM! HE IS AWESOME! Right guys?]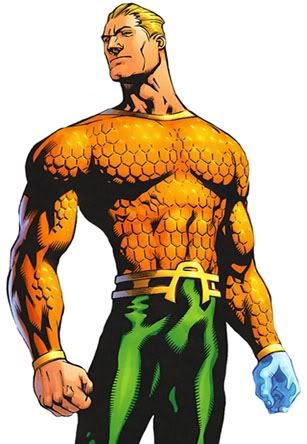 Arthur//Aquaman
And I also thought, since I was Harley Vince could go as the Joker. But the Joker is Harley's boyfriend and honestly? I couldn't be bothered making a small purple suit in three weeks! He wouldn't be the Heath Ledger Joker that everyone loves so much, since he doesn't go with my Harley! He'd be this version...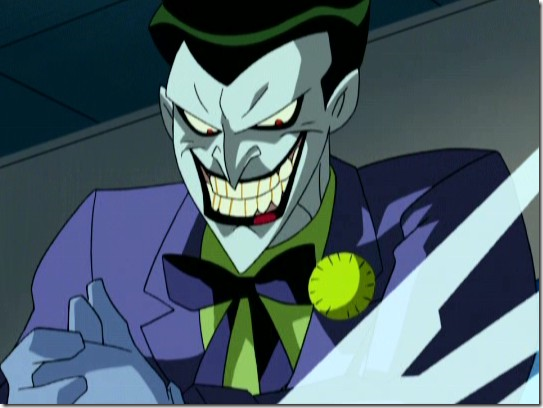 Mr. J
But then again too much make-up, his costume would take forever and be more complicated than the rest of them. Maybe when he's bigger.
My friend's son, if my baby was going as batman, then he would go as Robin. I think I'm still going to make him a Robin costume, because if Vince
IS
Nightwing, and Tim is Red Hood, then we have all Robins which would be rad! [I swear the geekiness and confusion will be explained later!]

Dick Grayson//Robin - Teen Titan style
And last but not least [and probably not last at all since more and more of my friends are jumping on the Supanova bandwagon] is my friend Em, who is going to go as Sweet Pea from SuckerPunch!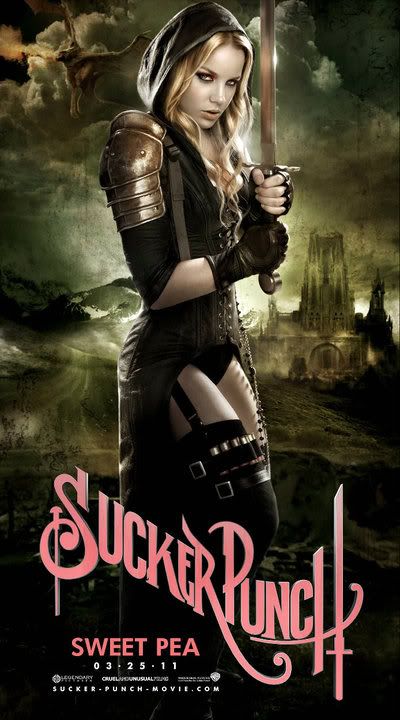 Sweet Pea
Which, typically, is the most complex costume we'll be making!
Since we're going two days, I'm toying with the idea of making the Baby Doll costume as well in time for Supanova. We were going to wear the costumes to the premier of the movie [after Supanova] so I wasn't sure whether I'd be wearing this costume to Supanova as well. We'll see!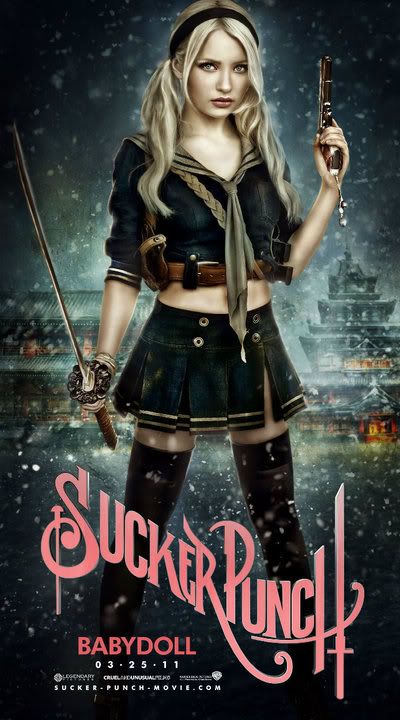 BabyDoll
My sister and her fiance are also coming along, but I'm not sure if I have to make their costumes. Their idea is SO CUTE but I won't give it away!
Well there's the summary of them all! I'll be queuing up individual costume breakdowns over the next few days as well as progress photos! YEY